3 Benefits Of James Hardie Fiber Cement Siding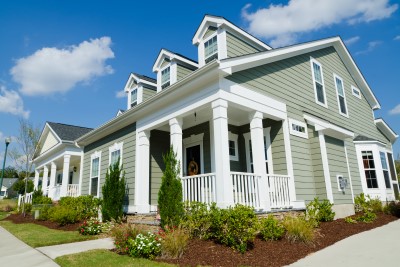 Your home's siding is an extremely important feature of your home. Not only does your siding help to protect your home from the elements, but it also helps to keep your home insulated through the heat and cold, and ensure you and your family have a comfortable place to call home. Like all things, however, your siding is going to degrade over time, and you are eventually going to be faced with the decision of what siding option you are going to invest in to replace your old siding. When it comes to quality, James Hardie fiber cement siding is easily one of the most sought after and best all-around siding options on the market today for a number of different reasons. To help highlight exactly what it is about James Hardie siding that makes it such a wonderful investment for your home, our team of skilled Kansas City siding contractors have taken the time to put together this short list that highlights just a few of the many benefits of James Hardie fiber cement siding for your home.
Resistant To Damage
One of the primary benefits of James Hardie siding is that it is one of the longest-lasting, lowest-maintenance siding options out there on the market today. Fiber cement siding provides you with a strong, thick barrier that can hold up against the worst that nature has to throw at it. Not only does it resist impact damage from rain and hail and the like, but it is also highly resistant to insect damage as well, helping to ward off termites and other pests that could pose a threat to your home. It is even fire resistant thanks in part to its partial sand composition, and doesn't warp, flake, or peel in response to most foreign influences.
Long-Lasting
If your James Hardie siding is left alone in reasonable natural conditions, it usually carries a lifespan of roughly 50 years, making it one of the most long-lived siding materials out there. Combined with its natural resistance to damage and insect infestation, it becomes easy to see how brand new fiber cement siding for your home can be an investment that you can enjoy for a very long time to come.
Low Maintenance
While some forms of siding are highly reliant on regular maintenance in order to continue looking good, James Hardie siding doesn't require that same level of constant upkeep. With standard vinyl siding, you always have to worry about cracking, peeling, and a number of other issues that need to be dealt with over time in order to keep your home's exterior looking good. With fiber cement siding, however, you don't have to worry about any maintenance other than the occasional exterior paint job in order to refresh the colors on the outside of your home.