Why James Hardie?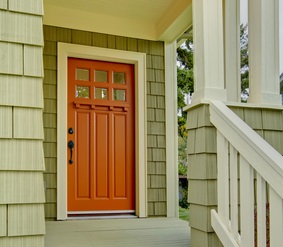 So why is it that Kansas City, as well as the rest of the country, prefer James Hardie?
If you are familiar with quality building products and exterior remodeling materials at all, you probably know the James Hardie ® name by now. Even if you do not know much about it, you are likely to be familiar with it. Simply put, James Hardie siding products provide you with nothing but benefits and exudes class.
This is a company known for delivering cutting edge and innovative siding products which will enhance the beauty, durability, safety and even value of your home. While there may be plenty of siding companies around, none can surpass or even match the superior quality of the materials used or the finished products.
Why settle for just a house when you can have the home of your dreams?
Design Your Home
James Hardie products are how you get top-of-the-line materials that are finished to perfection. Plus, they are resistant to natural wear and tear. Using state-of-the-art technology and software, it is possible to virtually design your dream home. This enables you to see your home from various angles and make any necessary adjustments along the way.
Return on Investment
The reason smart homeowners and savvy consumers opt for James Hardie in Kansas City is because is an wise investment – and one that you can see a return on. James Hardie fiber cement has now been able to offer consumers the number one return on investment for eight consecutive years running now. This will vastly increase the property value of your home, making is an investment as opposed to an expense.
Engineered for Climate
The James Hardie Engineered for Climate ® is one of the other reasons that this is such a smart option to choose. This truly means that, regardless of climate, you can get peak performance and longevity from the materials. This is worth it if, for no other reason, your peace of mind.
To learn more about why James Hardie siding and products in the Kansas City area are the optimum choice, please call 913-203-8812 or complete our online request form.