Return on Investment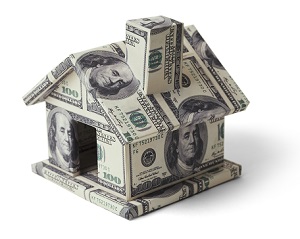 Want a #1 Return on Your Investment?
James Hardie Offers You the Best Return on Investment in the Industry!
For your exterior remodeling projects and residing tasks, the only name that you need to know is James Hardie. Having been voted number one by Remodeling Magazine for the business that offers the best and highest returns on investment, the choice should be obvious. One of the top reasons for this is that the superior quality of the James Hardie siding and products cannot be surpassed – or even matched – and the materials and service are guaranteed.
Superior in Every Department
In order to be the best, it has to be consistent. James Hardie is known for superior quality in all the product that they put out. And it has been that way since they started in the business. This exceptional quality is also what earns you the high return on investment you get by using these products.
This also enables the James Hardie name to offer prolonged warranties compared to the rest of the industry. Not to mention, this is why it is also possible to guarantee satisfaction. Making the customer happy is really what it is all about.
Unmatched Brilliance
The James Hardie re-siding stands out in the crowd because of the exceptional standards they have set for their company and their products. There is no competition that can match them in terms of return on investment, quality of finishing and lifetime value guaranteed. In fact, the unmatched brilliance is reason enough to opt for this line of materials for your next exterior renovation project.
The Best Decision You Will Ever Make
There is no reason to wait and no time like the present to get started with James Hardie. You will be glad to know this will result in exceptional cost savings but will also provide you with materials that have vibrancy that lasts, climate specificity, superior warranties, cost-effective insurance and the best possible return on investment.
For number one residing materials, trust the number one industry rated experts at James Hardie.
If you are interested in learning more about the return on investment for James Hardie siding in Kansas City, please call 913-203-8812 or complete our online request form.