James Hardie Pear Gray Siding in Olathe, Kansas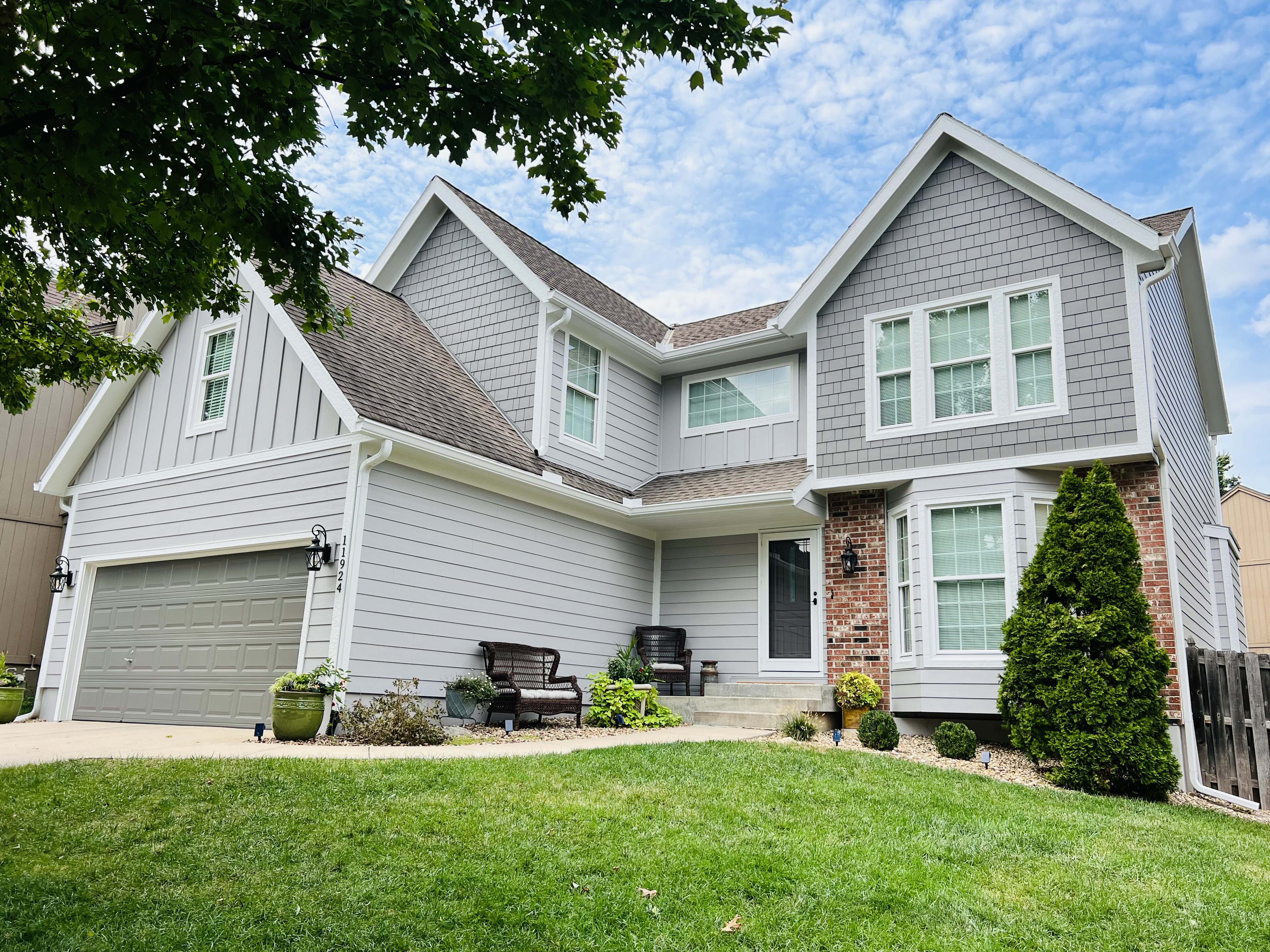 When it comes to maintaining and enhancing the beauty and durability of your home in Olathe, Kansas, one critical aspect to consider is siding installation. Siding not only protects your home from the harsh Midwestern weather but also adds an aesthetic appeal. In this comprehensive guide, we'll explore the importance of siding, the different types available, and the steps to ensure a successful siding installation in Olathe Kansas
Olathe, like many parts of Kansas, experiences diverse weather conditions throughout the year. From hot and humid summers to cold, snowy winters, your home's exterior is constantly exposed to the elements. Siding acts as the first line of defense against these conditions, keeping your home insulated and protected.
Siding can transform the look of your home. With a wide range of colors and styles available, you can choose a design that complements the architectural style of your Olathe residence.
James Hardie Siding is a durable option that can withstand Olathe's extreme weather conditions and is resistant to rot and pests. It's available in different textures, providing a natural and sophisticated look.
Selecting an experienced and reputable siding contractor like Sure Point Exteriors in Olathe is crucial. We are licensed, insured, and have a portfolio of successful projects.
Call us today at 913.203.8812 for a free consultation or visit our website for more information.
Location: Olathe, KS
Project Image Gallery
LOOKING TO UPGRADE YOUR HOME? CALL YOUR KANSAS CITY JAMES HARDIE SIDING EXPERTS TODAY!