James Hardie Iron Gray Siding in Leawood, KS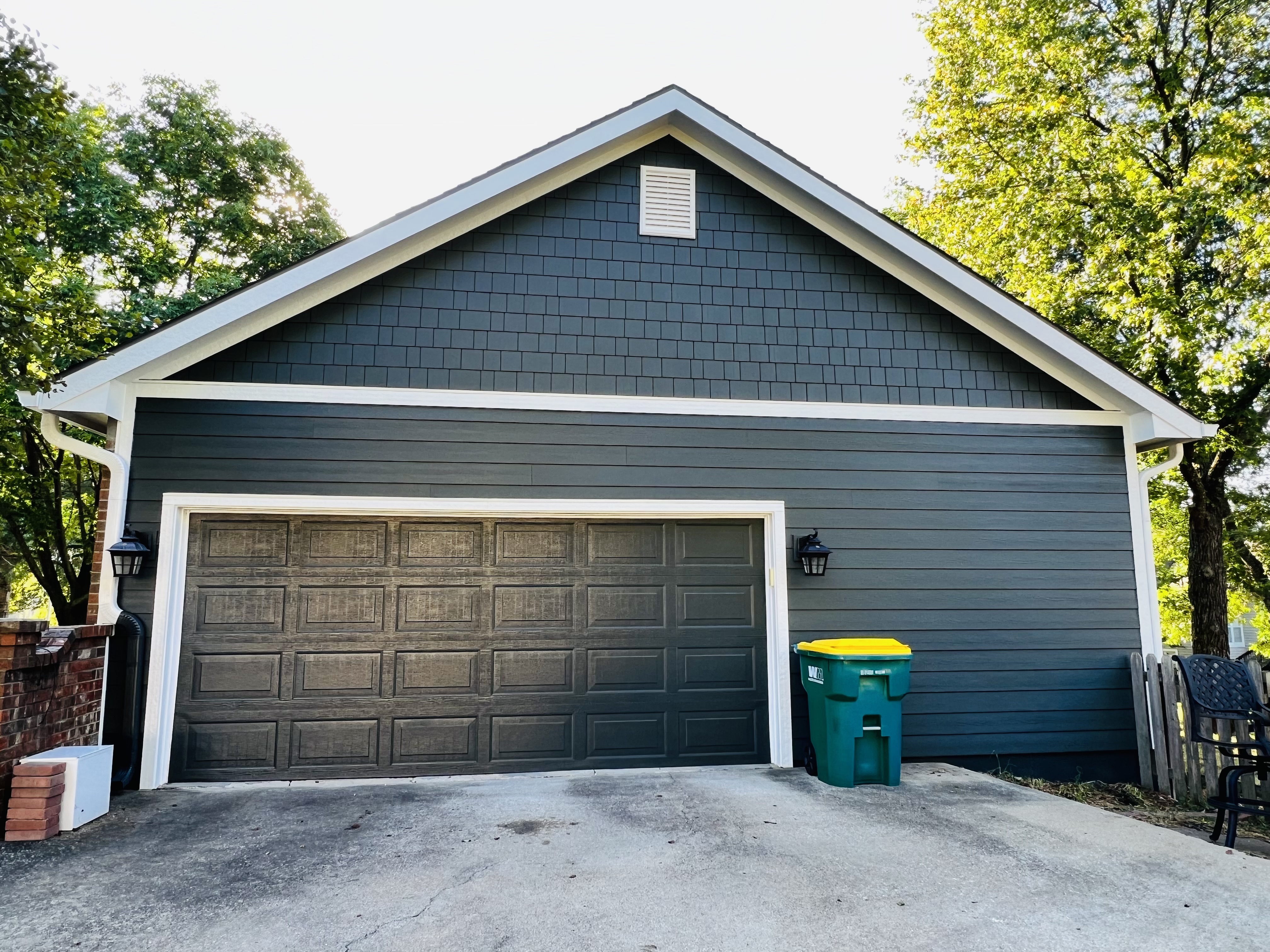 Nestled in the heart of Johnson County, Leawood, Kansas, is a city renowned for its picturesque neighborhoods and lush green landscapes. Amidst this idyllic setting, Sure Point Exteriors has emerged as a beacon of excellence in the home improvement industry. With a commitment to quality, professionalism, and innovation, this locally-owned company has become the go-to destination for homeowners seeking to transform and elevate their living spaces.
A Legacy of Quality Craftsmanship
Founded by Dalton DaSilva, a passionate craftsman with a vision for creating beautiful and durable homes, Sure Point Exteriors has earned a reputation for delivering top-notch exterior renovation services. With over a decade of experience in the industry, the company has honed its expertise, setting a high standard for quality craftsmanship.
Exterior Services Tailored to Perfection
What sets Sure Point Exteriors apart is its diverse range of exterior services, all meticulously tailored to meet the unique needs and preferences of Leawood homeowners. Some of their key offerings include:
Siding: Enhancing the curb appeal of your home is a breeze with their siding services. From classic James Hardie Products, they offer a wide selection of siding options, each installed with precision and care.
Windows: Energy-efficient windows and doors are essential for maintaining a comfortable and cost-effective living environment. Sure Point Exteriors offers an array of options to improve your home's insulation and security.
Gutters: Often overlooked but crucial for preventing water damage, their gutter installations and maintenance services ensure water flows away from your home, protecting its structural integrity.
Unparalleled Commitment to Customer Satisfaction
What truly sets Sure Point Exteriors apart is their unwavering dedication to customer satisfaction. They understand that a home renovation project can be a significant investment, and they strive to make the experience as stress-free as possible. From the initial consultation to the final walk-through, their team of professionals ensures open communication and transparency at every step of the process.
In Leawood, Kansas, Sure Point Exteriors stands as a testament to the power of passion, craftsmanship, and community engagement. With their dedication to quality, a wide range of exterior services, and unwavering commitment to customer satisfaction, they have become the trusted partner for homeowners looking to enhance the beauty and functionality of their homes. For those in search of excellence in home exterior renovations, Sure Point Exteriors is the name that shines in Leawood's landscape.
Service provided: James Hardie Siding
Location: Leawood, KS
Project Image Gallery
Products Used
James Hardie Color Plus Products
LOOKING TO UPGRADE YOUR HOME? CALL YOUR KANSAS CITY JAMES HARDIE SIDING EXPERTS TODAY!