James Hardie Siding Installation in Overland Park, KS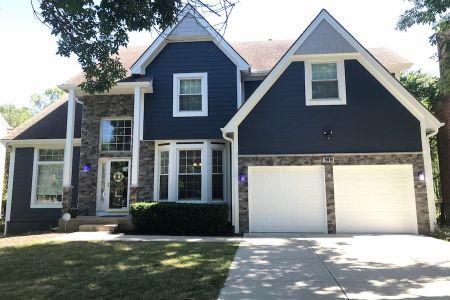 Our siding replacement experts quickly replaced the old and rotten masonite siding with new James Hardie Deep Ocean cedarmill lap siding, Arctic White soffits and fascia, brand new seamless gutters and new Stone Veneer accent. After a siding replacement, this Overland Park home looks brand new!
Overland Park, KS Siding Replacement
Client Review
Dalton is amazing. His crew is some of the hardest working, friendly, clean, caring and detail oriented I have ever had work on a house. From start to finish every day brought smiles to my family's faces. New stone, gutters, gutter covers, painting of the garage doors, doors and foundation were itemized add-ons we had Sure Point Exteriors take care of for us. The quote was complete, but fair and worth every dollar. Thank you for a completely easy project. There is no doubt everything was done right, and better than expected. You truly transformed our home.
If you need a professional Overland Park James Hardie siding installer for your remodeling project, please call 913-203-8812 or complete our online request form.