Looking For A Contractor In Lees Westwood For James Hardie Exterior Siding?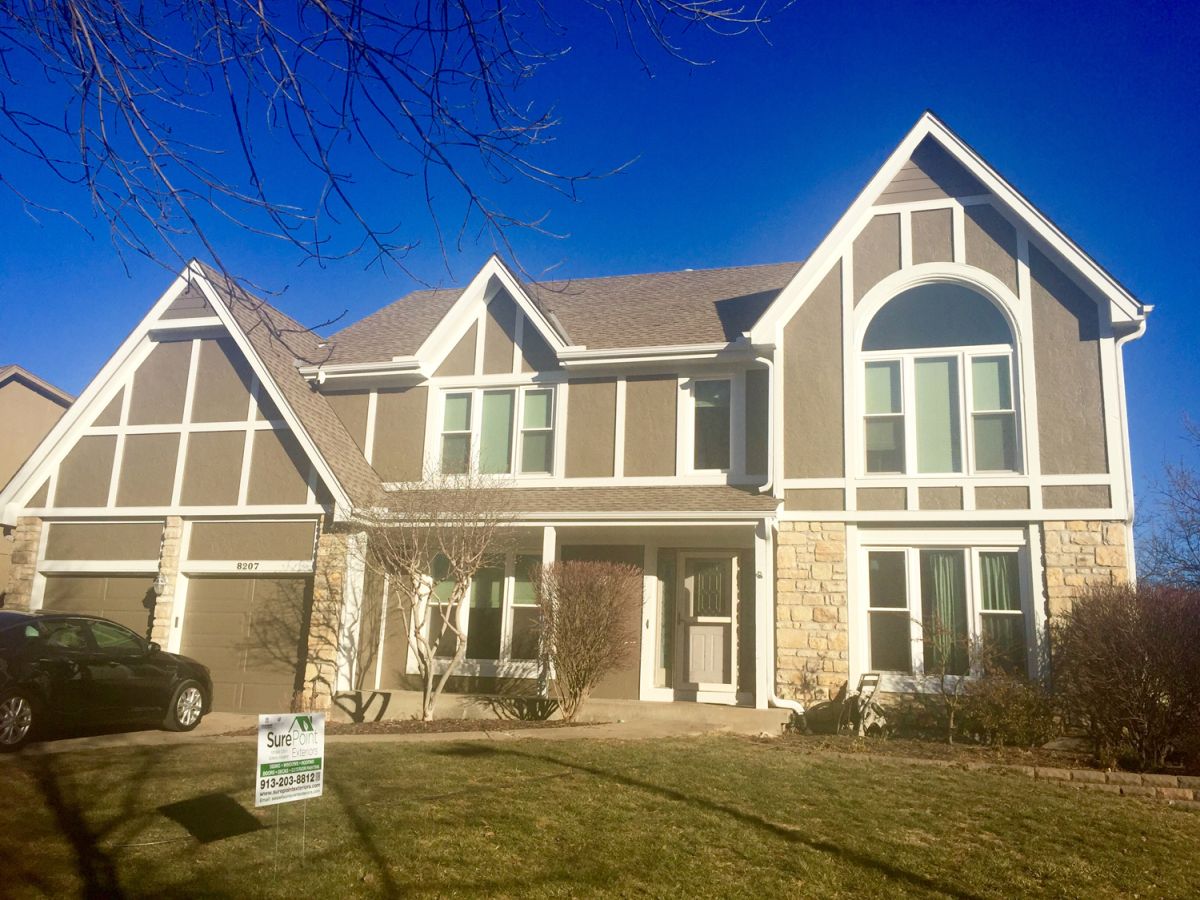 Does the exterior of your Westwood home need to be improved? Are you tired of having to replace wood siding or being stuck with an inferior siding product that is dented or faded? Does the majority of your warm or cool air go through your old windows? Exterior improvements are best when energy efficiency and durability are key factors. As a homeowner, you will be the one deciding what improvements to make. If you keep quality and energy efficiency in mind when making your plans, you'll have a home that is well suited for our climate. For exterior improvements including siding, window replacement, door replacement, and gutters, call Sure Point Exteriors. Our expert exterior remodeling team offers quality installation with durable materials that last.
Energy Star Products
James Hardie Preferred Contractor
Simonton Preferred Installer
BBB Accredited Business
Westwood Replacement Windows & Doors
One of the most popular exterior remodeling services is taking care of new doors and replacement windows in Westwood, KS – or both! What many homeowners do not realize, at least not ahead if time, if how much this effects your home. Some of the benefits that you can expect include:
Your Property Value – The good news is that this is an investment and not an expense. By taking on this project, you will actually see an increase in your property value.
Your Energy Efficiency – Want to finally lower your monthly energy bills? Investing in better quality doors and windows will help cut your utility costs and, as a side bonus, make your home more eco-friendly.
Your Safety & Health – Better windows and doors mean less irritants and pollutants get through that tend to aggravate allergies. Not to mention, this is also the first line of defense against burglars so make it a challenge to break in.
The bottom line is that there are nothing but pros and zero cons to taking care of this exterior renovation task. The important thing is to get the exceptional quality you need for the materials and labor. You will appreciate the workmanship and customer service we provide for each of our clients.
Westwood Gutters & Exterior Remodeling Services
Unfortunately, gutters in Westwood, KS are one of the most ignored exterior systems, even though this happens to be one of the most essential. The purpose of your gutters is to transport water from roof to downspout, where it is sent away from your home. Otherwise, water goes from roof to foundation putting the structural integrity of your home at risk.
Sure Point Exteriors genuinely cares about each customer. We don't want to just make your home look good, we want to improve performance and extend longevity. Give us a call today to get started on your exterior remodeling work.
Reviews and Testimonials for Sure Point Exteriors in Westwood
LOOKING TO UPGRADE YOUR HOME? CALL YOUR KANSAS CITY JAMES HARDIE SIDING EXPERTS TODAY!