Are You Looking For A Platte City Hardie Siding Contractor?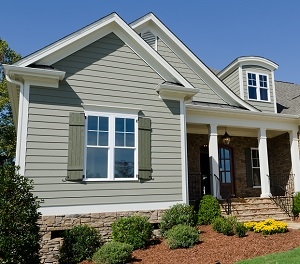 Platte City homeowners prefer the quality products and workmanship of a reputable James Hardie siding contractor. Locals feel confident working with Sure Point Exteriors to get the level of care and quality they want and should be able to expect. We always go the extra mile to ensure total satisfaction for our customers.
For top-notch results for your exterior remodeling services, we use top-of-the-line line products such as:
Fiber Cement Lap Siding
Fiber Cement Soffit Panels
Fiber Cement Siding Trim Boards
Fiber Cement Vertical Siding
There's no reason to accept less than the best when it comes to improving and maintaining your Platte City home. Let our team provide you with the work that will exceed your expectations.
Beautiful Replacement Windows & Doors For Your Platte City Home
A highly effective way to improve your Platte City home is with replacement doors and windows. There are more benefits than most homeowners or consumers realize, including a high return on investment.
Energy Efficiency - New windows and doors have better energy efficiency, which helps keep your home comfortable while lowering your energy bills.
Curb Appeal - You won't believe what a difference replacement windows and doors make for your home until you see the outcome.
Enhanced Security - Your sturdy new doors and windows won't be an easy access point for criminals.
Replacing your doors and windows also helps you to improve the sound insulation for your household. Call us today to schedule a consultation and learn more about the benefits of replacing your outdated doors and windows.
Let Us Provide Gutters & Exterior Remodeling Services For You In Platte City
One of the most beneficial ways to improve your exterior is with new gutters. Your gutters have an important job to do, and they carry water from your roof to the downspout, transporting it away from your home's foundation.
Sure Point Exteriors is the only company you need to know for improving your home's exterior and adding beauty and value. Call us today to work with a skilled James Hardie siding contractor to enhance your Platte City area home.
LOOKING TO UPGRADE YOUR HOME? CALL YOUR KANSAS CITY JAMES HARDIE SIDING EXPERTS TODAY!