Looking For A Superior James Hardie Exterior Siding Contractor In Gladstone?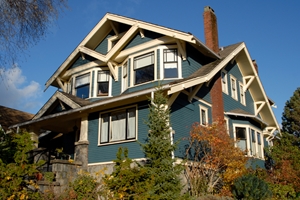 Sure Point Exteriors brings the finest James Hardie siding to Gladstone, providing homes with top-notch protection and timeless elegance. Our expert team understands the unique needs of Gladstone homeowners, and we are committed to delivering excellence in every installation. With James Hardie siding, you can enjoy a wide array of colors and styles that perfectly complement Gladstone's charming architecture while ensuring your home remains protected from the elements for years to come. Are you looking for a dependable Gladstone James Hardie siding contractor you can trust to help you protect your home? If so, give our team of skilled professionals a call today and let us show you the kind of results that separate us from the competition.
Benefits of James Hardie Siding:
Enhanced Curb Appeal: James Hardie siding adds a touch of sophistication and elegance to your Gladstone home, increasing its overall curb appeal and leaving a lasting impression on visitors and passersby.
Unmatched Durability: Our James Hardie siding is engineered to withstand Gladstone's ever-changing weather conditions, from scorching summers to chilly winters. It resists warping, cracking, and rotting, ensuring your home remains beautiful and protected year after year.
Low Maintenance: Say goodbye to constant painting and costly repairs. James Hardie siding requires minimal maintenance, allowing you to spend more time enjoying your home and less time worrying about its exterior.
Elevate Your Gladstone Home With Window Replacements
At Sure Point Exteriors, we offer top-of-the-line window replacement services in Gladstone to enhance the comfort and energy efficiency of your home. Our premium windows not only keep the elements at bay but also add a touch of elegance and modernity to your property. Say goodbye to drafty windows and hello to enhanced aesthetics and energy savings.
With our expert window replacement services, you can enjoy:
Energy Efficiency: Our windows are designed to minimize heat transfer, keeping your home cool in the summer and warm in the winter, while reducing your energy bills.
Improved Comfort: Eliminate drafts and ensure a more comfortable living space for you and your family, regardless of the weather outside.
Aesthetic Appeal: Choose from a wide selection of window styles and designs that seamlessly blend with the architecture of your Gladstone home, enhancing its overall appearance.
Ready to elevate your home with James Hardie siding and premium window replacement? Contact Sure Point Exteriors today and let our team of experts turn your vision into a reality.
Complete Gutters & Exterior Remodeling Solutions In Gladstone
Revitalize your home with Sure Point Exteriors' comprehensive gutters and exterior remodeling services in Gladstone. From gutter installations and repairs to complete exterior transformations, our expert team is dedicated to providing top-notch craftsmanship and exceptional customer satisfaction. Let us enhance the functionality and beauty of your Gladstone home with our tailored solutions. Contact us today to discover how we can elevate your home's curb appeal and protect it from the elements with our outstanding gutter and exterior remodeling services.
LOOKING TO UPGRADE YOUR HOME? CALL YOUR KANSAS CITY JAMES HARDIE SIDING EXPERTS TODAY!