Why Superior Siding Is A Better Investment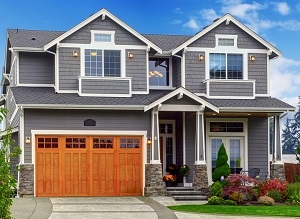 Superior siding is as different to standard siding like high-quality toys are to dollar store toys. Toys which don't stand up to the handling of a child quickly breaks and the parent finds themselves replacing them soon after purchasing. Siding goes through all types of damaging weather conditions, so it needs to stand up well to abuse. Otherwise, repairs and early replacement take place.
When investing in a home, it only makes sense to choose something that lasts. This way, you are not reinvesting in an entire project to replace the materials or continually investing in repairs. People tend to only consider the initial investment and not what may happen in the short period of years following.
As Kansas City James Hardie Siding pros, Sure Point Exteriors has seen the proven benefits of quality siding products throughout the years. We understand the materials and options available are vast. This can make choosing difficult. Keep in mind that the most important decision you'll make is how protective and durable the siding is. However, you'll also want to enjoy the other benefits that quality siding provides.
High-Performance Siding Requires Fewer Repairs & Replacements
Everyone knows that a higher quality product lasts longer and needs fewer repairs. What people don't realize is that damage can happen at any time, even a within a week after your new siding installation. There's no telling when Mother Nature will throw a wrench in the works with high winds, hail, fire, hurricanes, or tornadoes.
Investing in high-performance siding means you have a durable product that withstands these elements at all times, from the time installed to decades from now. Don't think just long-term benefits, think short-term and long-term benefits.
Get More Design & Style Choices With Quality Siding
Standard siding comes in limited color and style options. When you get into the premium siding types, the styles and colors open up. Our James Hardie siding comes in many beautiful designs and colors. The designer styles come in contemporary colors instead of the same light colors that standard siding offers.
More Features & Options With Quality Siding
If you want something that stands up well to our weather, you want a durable material that is engineered for our climate. You need peak performance when it comes to insulating and protecting the home from moisture. The energy savings you'll see with premium siding is worth the initial investment. Remember, you'll also have fewer repairs along the way.
Be sure you let us know what type of features you're looking for. For instance, some siding comes with superior color-fade resistance. Some are rated to withstand high winds and impacts better. And some are made with a focus on increasing the energy efficiency of the home.