What To Look For In A Siding Contractor.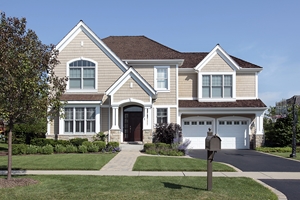 When you're thinking about taking a large Kansas City home improvement project, there are a lot of things to consider, such as:
The first two are pretty straightforward, it's the third one that's going to take some work. So, take your time and read through this article about what you should look for in a siding contractor.
Experience
It's important to have a siding contractor that has experience in siding installation because you want your new siding to be installed correctly and look great.
There are a couple of ways to investigate your potential Kansas City siding companies. One, ask them about their experience, and if they're reputable, they'll be upfront and honest about how long they've been installing siding. Two, check out their web presence. If they have a project gallery, look through it. Check out their customer reviews and learn how they truly interact with their clients. Also, ask for references. A legit company won't hesitate to provide them.
Cost Projections
When you contact a siding contractor, they should be able to give you an accurate estimate or quote to aid in your decision of whether to hire them or not. If the contractor can't provide you with a quote, then it's a good idea to move onto the next company. Your new siding is a significant investment, and you want only the best to install it.
Do They Subcontract?
Some companies subcontract their work because it saves them money and allows them to have a larger employee pool. The downside to subcontractors is that they're usually not as qualified or have the experience needed. That will transfer into your siding installation, and it may not be the best quality. Surepoint Exteriors is a locally based Kansas City siding contractor that employs and trains their team to give you the quality installation you deserve.
Siding Options
When you're looking for the perfect siding contractor for your home improvement project, make sure they're qualified and have experience in installing the type of siding you want for your home. Some contractors may only have experience with certain brands of siding, but you have your heart set on James Hardie® Siding. Give yourself time to complete an extensive search to find the right siding contractor that meets ALL your needs.
When you're looking for the best-rated siding contractor in Kansas City, then give the experts at Surepoint Exteriors a call today!