Options for Your Kansas City James Hardie Exterior Renovations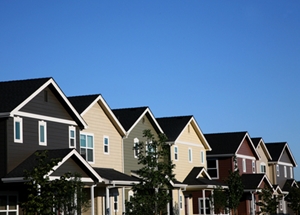 When you talk about products like fiber cement siding or soffit panels, you can't help but bring up the James Hardie name. With over 100 years of industry history behind the name, it is easy to understand how they have been able to establish themselves as leaders in the siding industry. But it is about so much more than that, as any Kansas City James Hardie siding contractor will tell you.
This is a company name that has become synonymous with traits such as:
Being the recognized leader
Superiority in performance and durability
#1 Return on Investment – Industry leader 8 consecutive years running
ColorPlus ® Technology
Superior siding
Authentic design
Aside from being backed by the Good Housekeeping Seal, these products grace more than 5.5 million homes across the United States. Let's take a look at some of the James Hardie products you can implement into your own house design.
Popular Product Choices for James Hardie Siding in Kansas City
When you work with the Sure Point Exteriors team you can feel good knowing that you are teaming up with a James Hardie Preferred Contractor. The products our Kansas City James Hardie siding contractors are able to provide for you include:
Fiber Cement Lap Siding – HardiePlank ® is the company's best seller and for good reason. This high quality product is ideal for providing you with performance and longevity.
Fiber Cement Soffit Panels – Available in smooth or vented, it comes down to preference and code restrictions. They are also, as with most James Hardie products, Engineered for Climate ® so you know they will be able to weather any kind of climate.
Fiber Cement Siding Trim Boards – The finished look is all about the details. So it is important to get the same level of quality in the siding trim boards as every other aspect of the job.
Fiber Cement Vertical Siding – For a modern look that doesn't cross over into trendy, go vertical! The same unbeatable quality with a unique and beautiful twist.
The bottom line is that this is the best way to ensure that you get the quality you want, need and deserve. When it comes to the place that you and your loved ones call home, quality should always matter. For the utmost in superior quality it comes down to the James Hardie name.
The Perfect Pair
The truth is that as good as James Hardie products are, they need to be sure they have quality contractors take care of installation. The same goes for us here at Sure Point Exteriors. We are the best at what we do but cannot provide exceptional results without using the finest in materials.
It takes a strong team to be able to deliver the best and this is what we can do for you by utilizing James Hardie materials. We look forward to working with you and providing you with the excellence in results that you should be able to expect from an industry professional and certified James Hardie siding installer.